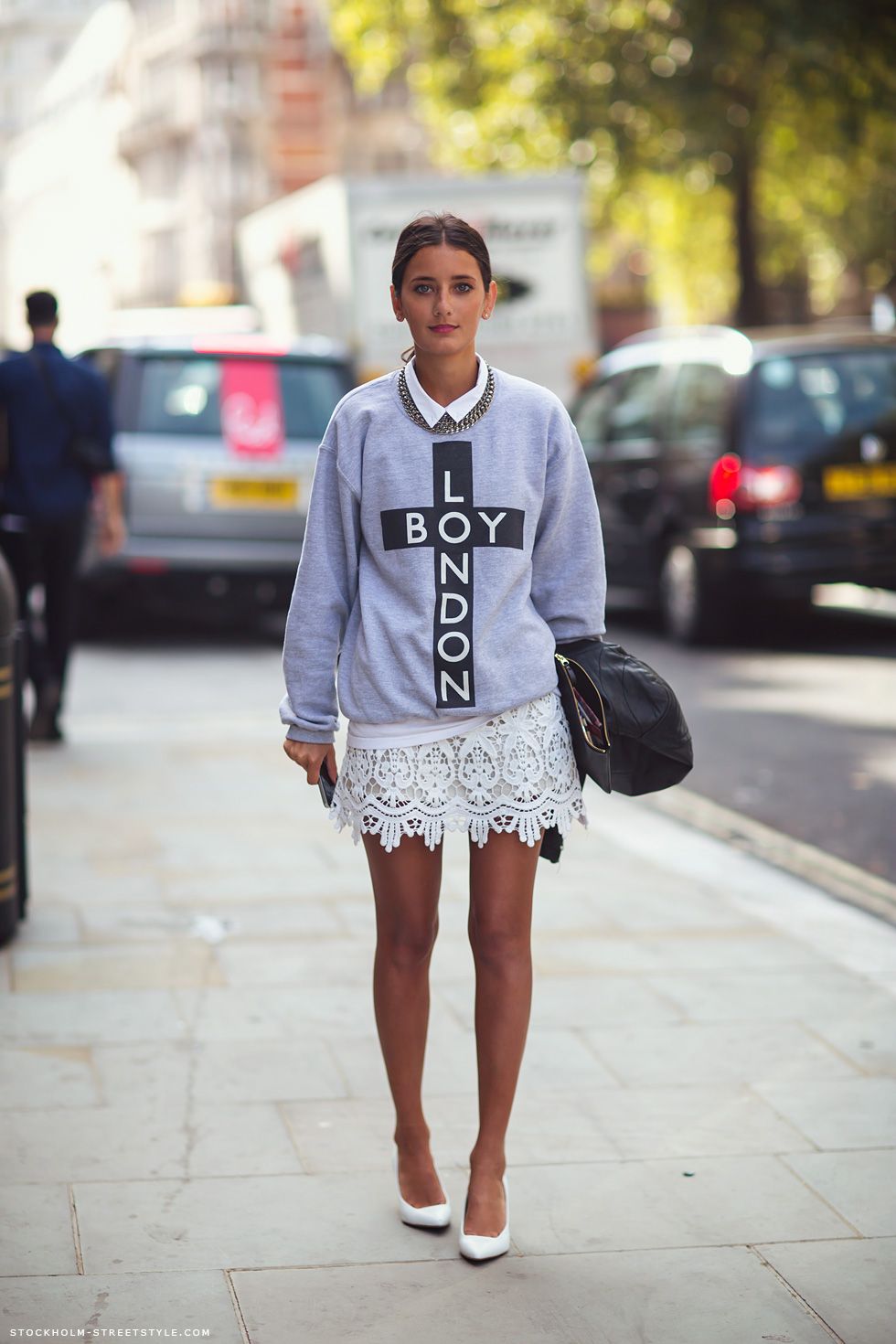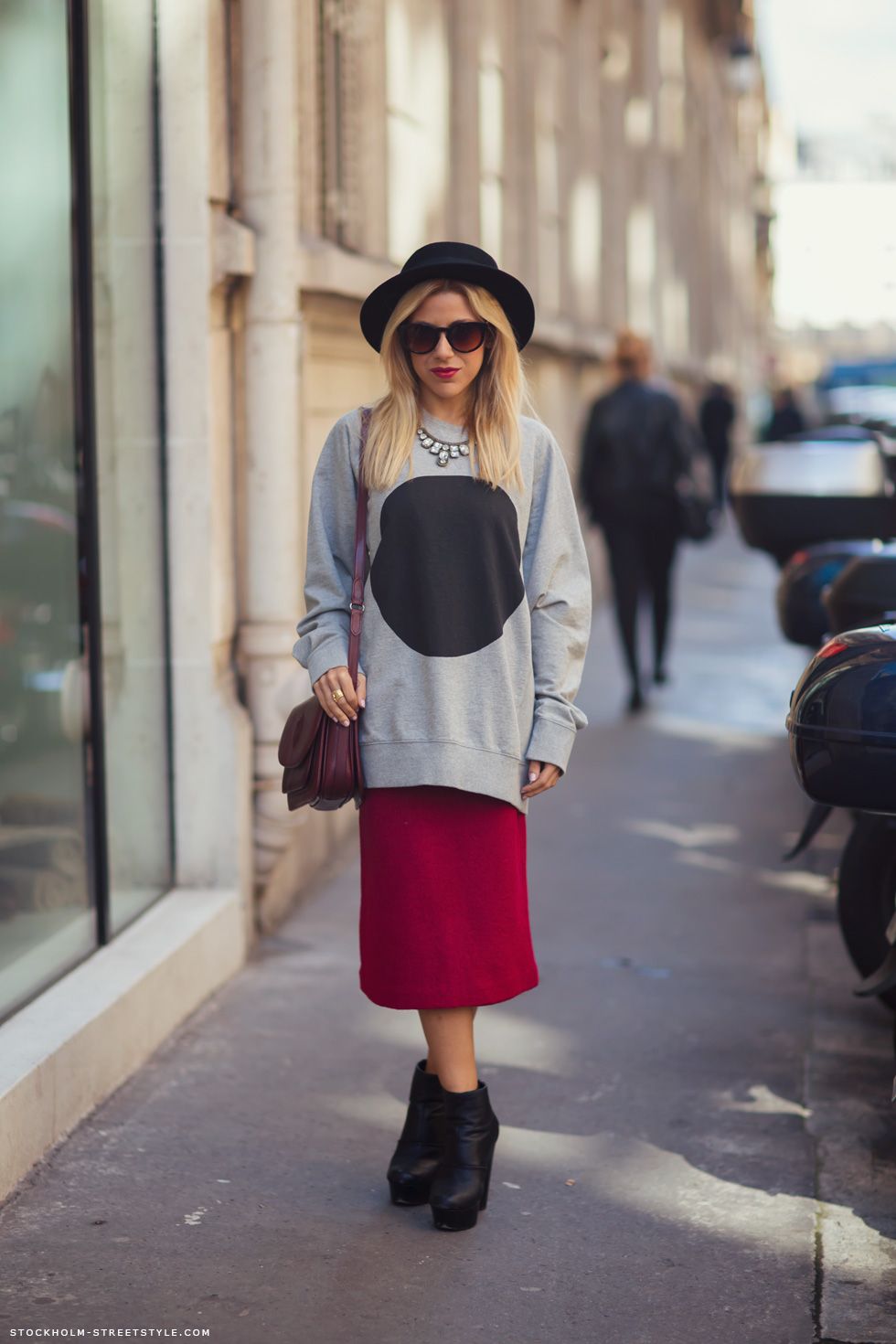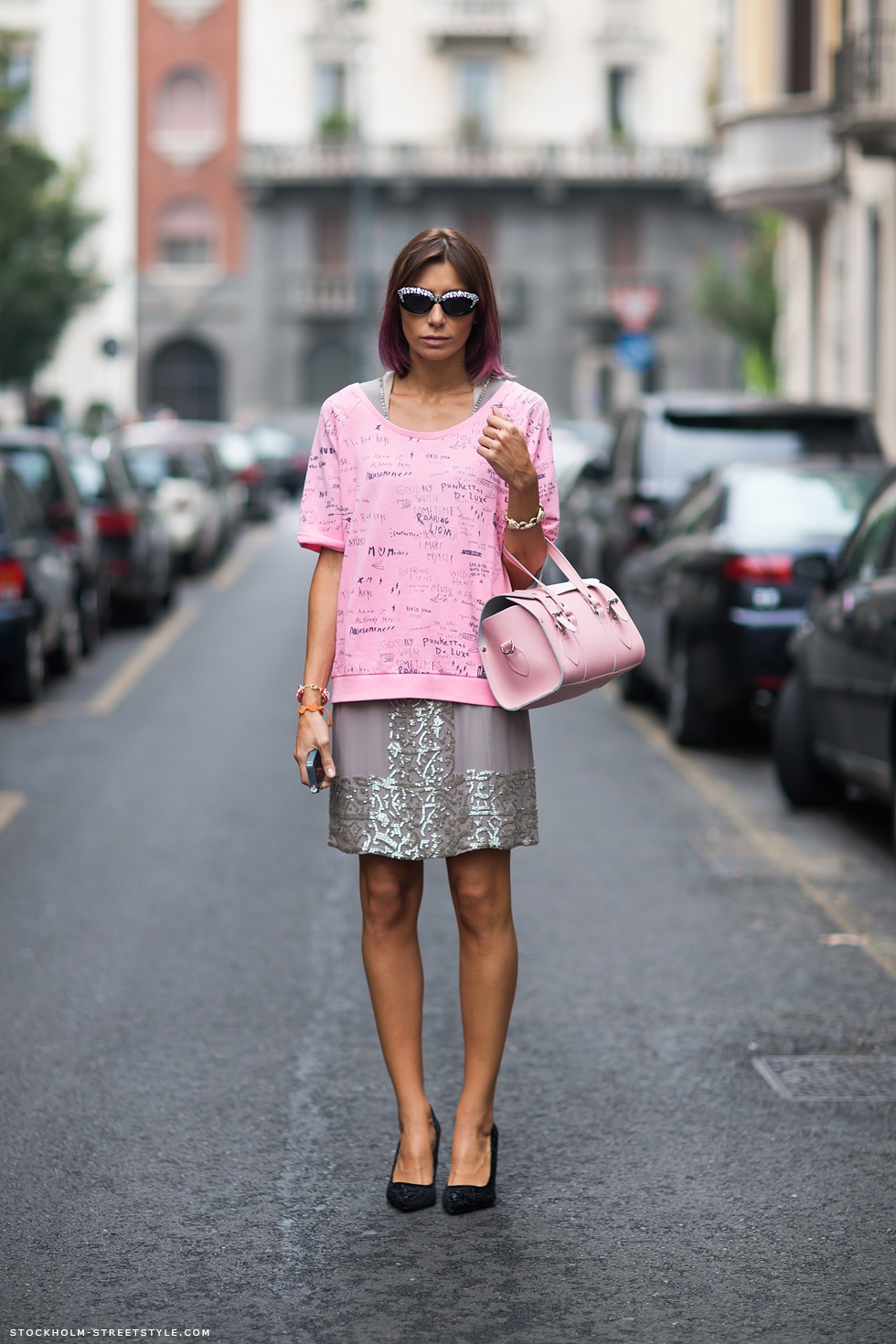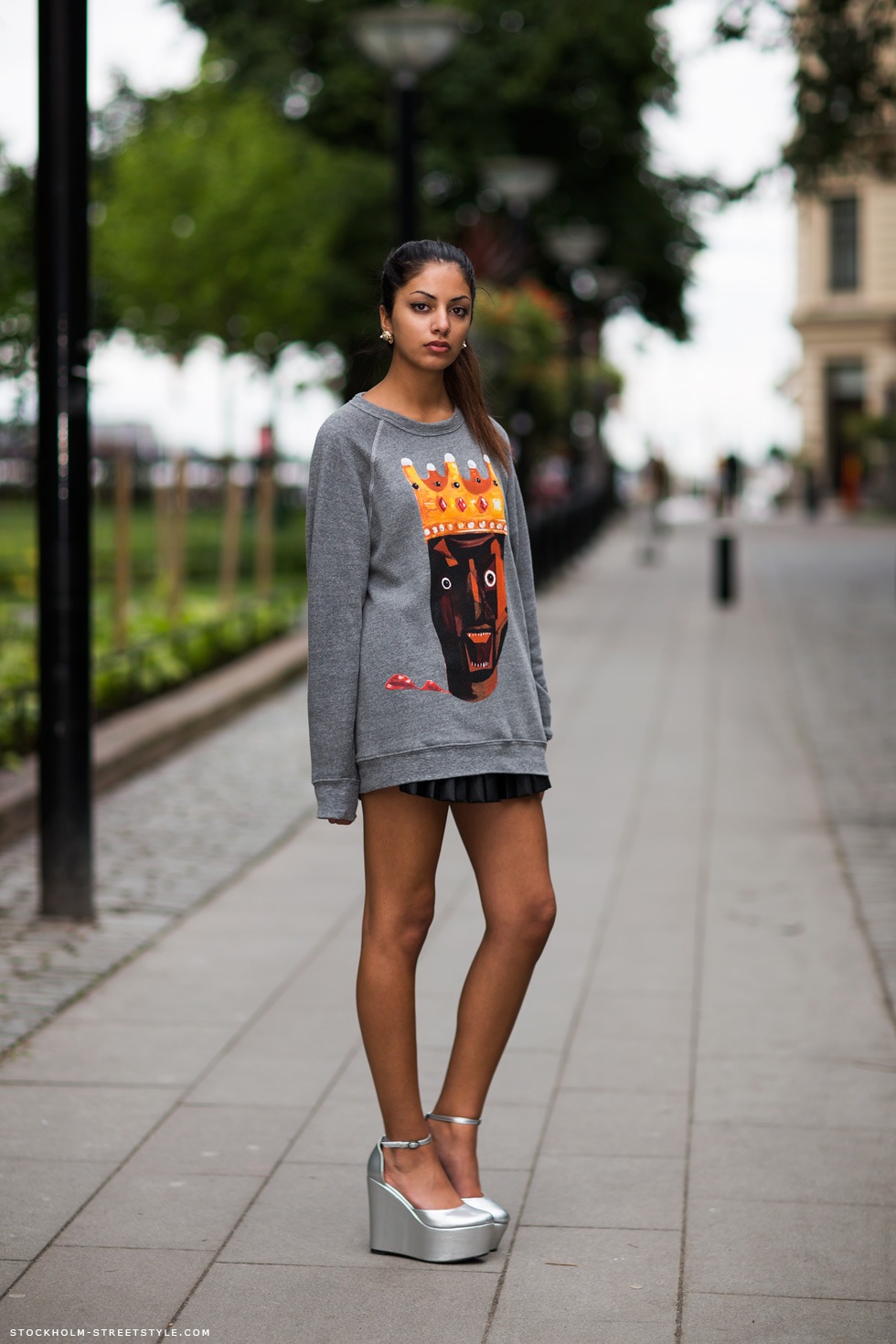 I get weird trend crushes, like berry nail polish
and floral pants. The one I've been keeping my eye on lately is Sweatshirt Chic, and it's been all over one of my favorite street style blogs,
Stockholm Streetstyle
. If you follow my
Tumblr
, you've probably seen me posting some of these images over the past few months. I think the formula is this: layer a graphic athletic style sweatshirt over a short dress or skirt; pair with shoes that give some height and a glam necklace around the collar. Rhinestones, lace, and beading are key. Bonus points if you work in a collared shirt or dress that peeps over the neckline of the sweatshirt. But of course, fashion rules are made to be broken, and these are more like guidelines anyway. I'm seeing a lot of variations with sweaters and boots, and I'm liking where it's going. Expect to see my own version here soon!